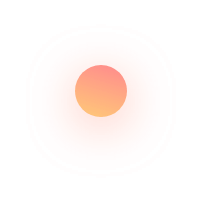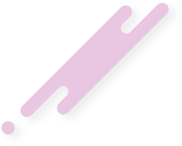 All You Need To Know About Google Seo
There is no doubt that Google is known to be the biggest if not one of the biggest search engines in the world; it is a search engine that connects the world as a whole together in the same digital space. It brings every piece of digital information that is available on the internet to your computer or mobile screen without any hassle.
Have you ever thought about how it happens? Do you know how various articles get visible on Google? What makes some articles rank on top while others remain hidden at the bottom? Well, the lonely answer to all your questions is Search Engine Optimization (SEO). Yes, SEO is the key to rule over Google search engine.
If you are one of those people who is the owner of a business or an eCommerce store and its various aspects, then here is all that you need to know. This article aims to provide complete information about Google SEO and its different essential elements. Let's see how it works!
About Search Engine Optimization (SEO)
Search engine optimization or SEO is known to be the key reason for the visibility of any website on Google. When we optimize our website or any article to show on the top of the search result, that is known as search engine optimization. It means the optimist nation of a particular website or article as per the requirements of the search engine. Before you proceed to the various aspects of SEO, you must understand what a search engine is. A search engine is a tool where you search for multiple things per your needs and desires. For example, Google, Bing, Yahoo, etc. These are some popular search engines. Undoubtedly, Google is counted among the leading search engines globally with the highest numbers of users and visitors.
If you are planning to build your website on the Internet and want it to rank on top of Google search result, you must understand the various aspects of Google SEO. SEO is nothing but a setting that you do in your website or content to make it visible on the Google search results. SEO helps in improving your ranking on the search engine by making it more visible. It attracts organic traffic that is not paid and done purely in the various SEO settings. These settings can be done on one page using content, keywords, title tags, etc. At the same time, off-page SEO can also be done by promoting quality backlinks. Therefore, if you want to rank your website on the top of search engines, you must engage the best and reputable SEO agency to do it. Dynamic Web Development is Singapore's leading web development and SEO agency that gives the best web design and SEO services as per the necessity of your website.
Critical Aspects Of SEO
Now that you are aware of the meaning of search engine optimization (SEO), it's time for you to understand its various essential specs. SEO is known to be the most technical setting while creating a website. But, many people do not understand its necessity and avoid it.
They create a website and don't take professional Google SEO services. This makes their website lose the connectivity from the audience and failover the search engine. If you want your website to become more visible and rank on the top of Google, you need to learn home essentials and critical aspects of Google SEO. These aspects are as follows:
Performing SEO services is not an easy task. It is technical and one needs to hire a Dynamic Web Development Singapore to ensure the best SEO services with the best result. It is crucial for people to understand the technical aspect of SEO before actually performing it. The technical part of SEO is challenging for newcomers as they are unaware of the settings that need to be done. It includes link management, tags placement, etc. Everything needs to be done very carefully to get the desired results. Hence, technical stuff is one of the most crucial aspects of SEO, and one must not compromise with it.
The content is the central part of any website, and it is your connection only that attracts the audience to your website. If your content is not up to the mark or as power the desires of the science, then you might not get the traffic or even lose the traffic. With that, your website doesn't get ranking on Google. Therefore, content quality is needed to do proper SEO. Content shall be well researched and original; it should be based on the popular keywords and searches. A proper niche should be selected for better SEO results; keyword placement and density should be carefully ensured. These things are to be managed effectively and professionally by hiring highly rated website SEO services.
Backlinks also play a crucial role in SEO, and it helps enhance the website's visibility and is counted among one of the ways of off-page SEO. An individual should get effective and high-wielding backlinks to top-rank the website. It is a challenging task, and one must take the help of a professional Google SEO service provider in Singapore.
Wrap Up
Google is crucial for the success of any website. If you want your website to rule over the search results, then you must take the best website SEO services and ensure effective SEO services for your website. Reach out to us Dynamic Web Development Singapore if you want to rank your website on the top of the search engine. Please get rid of sluggish e-services, and contact us to manage your requirements effectively and professionally.