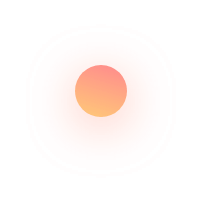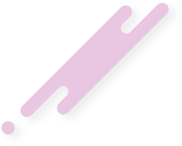 What Makes A Good Seo Agency?
SEO agencies is playing a crucial role in today's digital world. There is no doubt that SEO services are essential for businesses to grow and become successful. Today, when most goods and services have become available online, SEO agencies must ensure that they offer the best relevant and updated SEO services to lead the market. Hence, if you are setting up a website for your business in Singapore and want the best SEO services (Search Engine Optimization), you should look for a professional SEO and web development company in Singapore.
Features Of A Good SEO Agency
You may find numerous companies claiming to provide effective SEO services, but it is also true that not every SEO agency can give you the desired result. Hence, it is crucial that you must choose the most appropriate and suitable SEO agency that ensures your complete satisfaction with high-end services. However, what aspects make an SEO agency considerable? What makes an SEO agency proficient and effective? Get all your answers right here. Below mentioned are some of the significant features of a good SEO agency which people must consider before hiring an SEO agency in Singapore:
Experience and professionalism
SEO services require professionalism and experience. These services are very technical and cannot be performed without sufficient knowledge and understanding of how SEO works. If you are planning to get a website for your business, you must look for a professional SEO agency that has enough experience in the field. An experienced SEO service provider will know about the basics of the services and ensure you get the best result in the shortest possible time frame. He will learn about the technical aspect and provide the on-page and off-page SEO very efficiently. A good SEO agency never lacks professionalism, and they do their job with discipline and promise for the most efficient services. The reform, professionalism, and experience can make a good SEO agency in Singapore.
Whenever you choose an SEO agency, focus on its goodwill. Reputation always speaks louder than the prospectus or quotations of any agency or company. If you are selecting a well-known reputed SEO agency, it will likely ensure its services. If the agency could not provide you with effective services, it would harm its goodwill and reputation. A professional company would never compromise with this. Hence, a good SEO agency will give you the best services as it will talk about its goodwill and add value to its reputation.
Employs Latest Techniques
Whenever we work on the technical aspects, we find numerous Google updates and the latest SEO trends. Every other day a new technique may come up and changes the algorithm of the ranking of Google. Sometimes, it might make things more complicated as well. However, a good SEO agency would be the one that complies with the latest trends and employs the latest techniques. Sometimes, the latest designs are more helpful and have miraculous results that older methods could not achieve. Hence, it is a quality of a good SEO agency in Singapore that it employs the latest techniques and goes in sync with the market's latest trends.
A company is nothing without a team. Hence, whenever you look for a Dynamic Web Development Singapore, you must know its team very well. The development and SEO team of Dynamic Web Development comprises experts from each field with years of experience. Ensure that the agency you are hiring has the most professional team members who have sufficient experience in SEO services. They must know about the latest SEO techniques, count curator, and other essential SEO aspects. If the team is professional, the result would ultimately satisfy you. Hence, do not composition with your satisfaction and ensure you engage a good SEO agency with an experienced development team.
Some SEO agencies in the market use unethical methods to try and rank websites. Such agencies are not considered reputed or good SEO agency. They do not have the right code of conduct. One must choose an SEO agency that is ethical with its methodologies. A good SEO agency does not use any irrelevant means to try and rank websites on the search engines. It should use the most ethical and the proper ways to improve the performance and the organic traffic of the website. It should be honest with the clients, bring transparency in the working, and ensure the results in every regular interval.
Realistic and honest commitment
A good SEO agency would not even attempt to try and mislead the clients. It should be the one who understands the various aspects of the online amulet, analyses the website, and makes realistic commitments with its clients. There are numerous agencies who make false commitments to crack the deal, and such agencies could not prove to be beneficial in the long run. Hence, a good SEO agency in Singapore is honest with the values, transparent with the services, and ensures realistic commitments without any falsification.
At The Glance
So these were some of the qualities that you should look out for in a good SEO agency in Singapore. An SEO agency should never leave any scope of disappointment with their clients, and it should put in all the efforts to give the best deals and results to their clients. If you search for one such SEO and web development company in Singapore, then you must connect with Dynamic Web Development. Sometimes, your entire business profile is dependent on your website. Hence, ensure the best services and get the most effective SEO done for your website by the most reliable and professional service providers in Singapore.